"Artie" Aust Ch & Neut Ch Jollab Winchester (AI)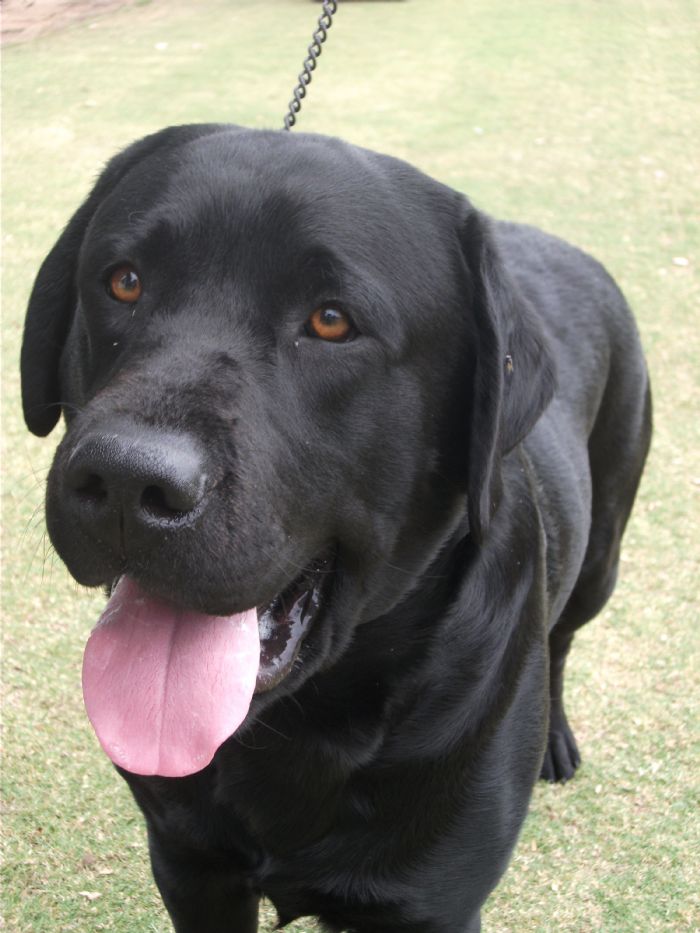 "ARTIE"
AUSTRALIAN CHAMPION & AUSTRALIAN NEUTER CHAMPION - JOLLAB WINCHESTER (AI)
EeBB = BLACK carries Yellow
DNA tested
PRA clear EIC clear
Hips 0 - 0 Elbows 0 - 0
We are thrilled "ARTIE" has gained his "AUSTRALIAN CHAMPION" & "AUSTRALIAN NUETER CHAMPION" titles.
Thank you so much to everyone who has helped along the way.
Big thank you to his breeder, Geoff Jolly for breeding such a special boy.
After being awarded "BABY PUPPY IN SHOW" at his 1st show.
"ARTIE" has to his credit multiple in "GROUP", "BOB" and "CHALLENGE" awards.
"ARTIE" started his Neuter career in the same fashion. Winning open Neuter in "GROUP" at his first outing. WOW!
We are so proud of our boy "ARTIE" at the 2018 Labrador Retriever Club S.A Inc Speciality Show.
"ARTIE" was "RUNNER UP NEUTER IN SHOW" under International "GUNDOG" specialist Mr F. KANE (UK).
"ARTIE" has Multiple "NEUTER IN SHOW", "NIGROUP", "RUNIGROUP", "NBOB" and "NEUT CHALLENGE awards.
A lot of "ARTIES" wins have been under "GUNDOG" specialists and International Judges. We thank them.
"ARTIE" is a very happy boy and a quite the character, extremely jelous, the looks he gives are priceless.
He loves nothing more than laying on the couch, snoring very loudly, sitting on Bens lap for cuddles!
He loves swimming, camping, playing, going out fishing on HIS boat!
He gets very very excited when his human friends come to visit or when he sees them at shows.
He is great fun to have around and has given us so many wonderful memorable moments in and out of the show ring.
We just love him to bits.
Pedigree

| | |
| --- | --- |
| Breed : Labrador Retriever | Bred by : Geoff Jolly - JOLLAB LABRADORS |
| Sex : Dog - "Neutered" | Owned by : Ben & Robyn van Maanen - DEVINELEA |
| Date of Birth : 20-Mar-14 | Handled by : Ben van Maanen & Clair Quigley |
| Call Name : ARTIE | Available for stud : N/A |

Sire :

Blackhills Beretta (Imp Sem NZ) (Y

c

)

S:

NZ CH Blackhills Stowaway (Y

c

)

S: Gunnislake Kashmir Lancer (B

c

)
D:

Blackhills In Angels Image (NZ) (Y)

D:

Riverlea Pot-of-Gold at Blackhills (NZ) (Y)

S:

CH Priorise Target (IMP UK) (Y)

D: Chasers Jolie Fleur (IMP NZ) (B)
Dam : Waintree Early Bird (B

y

c

)
S: Zenchel Happy Days (B)
S: CH Zenchel Slick Willy (AI) (B)
D: Zenchel One Fine Day (AI) (B)
D:

Waintree Grans Girl (Y

c

)

S: Graebar Principle Boy (B)
D:

CH Trewintree Amazon (Y

c)
Contact Details
Ben & Robyn van Maanen
Stawell, VIC, Australia
Phone : 03 53573254
Email :
[email protected]